Join live or receive a link to the recording and earn a CE certificate

Unlocking Potential, Word by Word: How Building Knowledge Right Builds Equity
Wednesday, September 20, 2023 @ 5:00 pm

-

6:00 pm

EDT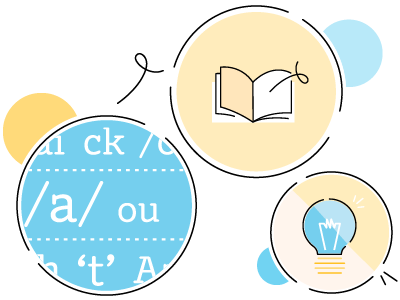 Presented by Natalie Wexler, Education Writer and Author, The Knowledge Gap: The Hidden Cause of America's Broken Education System—And How to Fix It; Allison Rice, Curriculum Instructional Coach, Kansas City Public Schools (KS); and Matthew J. Patterson, Ph.D., Assistant Superintendent, West Jefferson Hills School District (PA)
Sponsored by Amplify
Watch the RecordingListen to the Podcast
Learn more about viewing the live presentation and the recording, earning your CE certificate, and using our new accessibility features.
Featuring special guest speaker Natalie Wexler in conversation with Alli Rice and Dr. Matt Patterson.
View this edWebinar to hear Natalie Wexler, author of The Knowledge Gap and host of the first season of the Knowledge Matters Podcast, in conversation with Science of Reading Star Award Winner Alli Rice and Assistant Superintendent Dr. Matt Patterson. Natalie, Alli, and Dr. Patterson discuss how knowledge has been proven over and over to lead to real literacy success for students from all backgrounds.
You learn why knowledge is a critical component of literacy success and educational equity, and how it's just as important as word recognition. You also hear real-life stories from the classroom and explore why leaders must embrace evidence-based literacy practices such as systematic building of academic knowledge in order to improve student reading outcomes. And you discover the top five ways to tell if a literacy program does—or does not—build the academic knowledge your students deserve.
This recorded edWebinar is of interest to elementary and middle school teachers and school and district leaders.
About the Presenters
Natalie Wexler is an education writer and the author of The Knowledge Gap: The Hidden Cause of America's Broken Education System—And How to Fix It (Avery, 2019). She is also the co-author, with Judith C. Hochman, of The Writing Revolution: A Guide to Advancing Thinking Through Writing in All Subjects and Grades (Jossey-Bass, 2017), a senior contributor to Forbes.com, and the host of season one of the Knowledge Matters Podcast. Natalie's articles and essays on education and other topics have appeared in The New York Times, The Washington Post, The Atlantic, The Wall Street Journal, and other publications. She has spoken on education before a wide variety of groups and appeared on a number of TV and radio shows, including Morning Joe and NPR's On Point and 1A.
Alli Rice, a proud native of Kansas City, is a dedicated education professional. She serves as the District Elementary ELA Curriculum Coach for Kansas City Kansas Public Schools, supporting 28 elementary schools with core reading and writing instruction. Alli holds a master's degree in curriculum and instruction and a specialist's degree in educational administration, credentials that underscore her commitment to educational excellence. In 2022, Alli was honored as the recipient of the first Science of Reading Star Award for District Leadership, recognizing her exceptional contributions to advancing literacy education in her school district. This accolade reflects her dedication to evidence-based practices and her unwavering commitment to fostering strong reading skills in young learners.
Matthew J. Patterson, Ph.D. is the Assistant Superintendent of the West Jefferson Hills School District in Pittsburgh, Pennsylvania. Recognizing the need for change, Dr. Patterson and his colleagues transitioned the K–8 district from a disjointed approach to literacy instruction to one that offers all children evidence-based instruction. Three years later, the district is experiencing rapid, sustained gains in reading achievement and a higher percentage of students reading at or above benchmark at the end of second grade. As the fastest-growing district in western Pennsylvania, West Jefferson Hills has established numerous collaborative partnerships with other districts to provide more students with proven, evidence-based literacy instruction grounded in science.
Dr. Patterson earned a bachelor's degree in elementary education and a master's degree in school administration from Edinboro University of Pennsylvania. He also earned a Pennsylvania Superintendent Letter of Eligibility and a Ph.D. in organizational learning and leadership from Gannon University.
Learn more about viewing the live presentation and the recording, earning your CE certificate, and using our new accessibility features.
Join the Literacy and Critical Thinking community to network with educators, participate in online discussions, receive invitations to upcoming edWebinars, and view recordings of previous programs to earn CE certificates.
---
Amplify is the original Science of Reading company—we have been doing it for decades! We are pleased to offer a complete and tightly integrated literacy system built on 20+ years of research that ensures you can bring true Science of Reading practices to every point of your instructional journey, and we now offer the only complete biliteracy suite.
---
Related Events