Join live or receive a link to the recording and earn a CE certificate

Students Leverage Technology Tools and Makerspaces to Personalize Learning
Wednesday, December 12, 2018 @ 1:00 pm

-

2:00 pm

EST
Presented by Grace Borst, Innovation Specialist, St. Albans City School, VT with St. Albans City School students: Mackenzie Smith, Annabelle Peak, Elliot DesLauriers, Duffy Smith, Amelia Pinkham, and Alexis LaFreniere
Hosted by Christine Fox, Deputy Executive Director, SETDA
Sponsored by AT&T Aspire
Watch the Recording
Listen to the Podcast
Get a CE Certificate for this edWebinar Learn more
Learn how SETDA's 2018 Student Voices Award Winner, St. Albans City School in Vermont, embraces technology tools to personalize instruction. Fourth to sixth grade students will discuss their STEAM classes and their use of the makerspace to explore their personal passions and artistic abilities. In addition, students share how the school's collaborative stewardship projects support the community.
Teachers, please watch this recorded edWebinar with your students to experience an inspirational presentation by a group of energetic and creative students who will engage all participants. Student viewers must view the program with their teacher. Administrators, curriculum directors, and all educators will benefit from watching this recorded edWebinar.
About the Presenters
Grace Borst is one of two Innovation Specialists at St. Albans City School in Vermont. She has the unique role of being able to work with students one on one or in the class setting. She also has the opportunity to collaborate and co-teach with colleagues to integrate technology into their lessons and projects. Technology is so pervasive in students' day to day lives. Grace believes it is the teacher's job is to inspire them, educate them, give them access and help them use technology safely.
St. Albans City School students: Top row starting on left—Annabelle Peak, Duffy Smith, Elliot DesLauriers; front row starting on left—Mackenzie Smith, Alexis LaFreniere, and Amelia Pinkham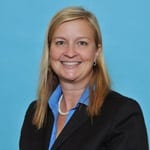 About the Host
Christine Fox is the deputy executive director for SETDA. As Deputy Executive Director, she collaborates with the executive director in charting strategic direction, administration, planning and financial decisions involving SETDA. She also facilitates the members' professional learning opportunities including planning and implementing the content for SETDA's virtual and in-person events and newsletters. In addition, she manages many of SETDA's research and product development projects from conception to publication. The management of such projects includes coordinating data collection from all states, supervising consultants and staff, ensuring member input and supervising the publishing process. Recent publications and projects include Navigating the Digital Shift, Digital Instructional Materials Acquisition Policies for States, OER Case Studies: Implementation in Action, The Broadband Imperative and From Data to Information. Christine's background includes experience in education and consulting. She has worked as an educational consultant and curriculum developer for a national whole school reform model, ESOL coordinator and 3rd grade teacher. Christine has a Masters of Science in teaching English as a second language from Florida International University and received her bachelor's degree in English literature from Florida State University.
Join the Student Voice community to network with educators, participate in online discussions, receive invitations to upcoming edWebinars, and view recordings of previous programs to earn CE certificates.
---
Listen to the Podcast
We're happy to make podcasts available for selected panel discussions and interviews.
If you would like a CE certificate for this presentation, watch the edWebinar recording and take the CE quiz.
Related Events