Join live or receive a link to the recording and earn a CE certificate

Exploring the Benefits of MicroCredentials for Adult and Student Learners
Thursday, May 4, 2023 @ 4:00 pm

-

5:00 pm

EDT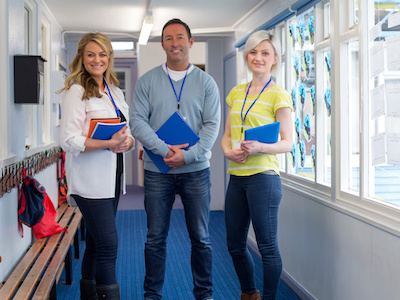 Presented by Scott Spector, VP of Business Partnerships, Coherent Educational Solutions; and Patrick Leonard, COO, MIDAS Education
Moderated by Dr. Dionne Clabaugh, VP of Learning, Teaching, Engagement, Coherent Educational Solutions
Sponsored by Coherent Educational Solutions
Learn more about viewing the live presentation and the recording, earning your CE certificate, and using our new accessibility features.
Interested in improving your practice as an educator while at the same time achieving better outcomes for your students? Are there better venues for teacher and administrator professional learning where learners can move at their own pace and provide evidence of demonstrated proficiency? View this edWebinar to hear from presenters on these and many more topics.
The goal of this session is to make educators and administrators aware of MicroCredentials as an alternate method for learners (both adult and student) to demonstrate proficiency in acquired skills for teachers, administrators, and certificated and uncertificated personnel. No longer can we move learners along with required seat time. Learners need to be able to demonstrate proficiency and applied knowledge in learned content while moving at their own pace. In this edWebinar, you:
Learn the difference between digital badging and MicroCredentials
Understand how this competency-based assessment process can be used for teachers, administrators, and K-12 learners
See how Career Technical Education and workforce development can utilize MicroCredentials for IRC (Industry Recognized Certification)
Watch how universities and community colleges can allow for dual enrollment/concurrent credit as well as university credit for MicroCredentials and possibly moving towards salary scale movement for teachers
Come learn how your school, district, or even county office can create MicroCredentials and use them as a source of income. This recorded edWebinar is of interest to K-12 teachers, school and district leaders, education technology leaders, and those involved in MTSS and credit recovery.
About the Presenters
Currently the VP of Business Partnerships for Coherent Educational Solutions (CES), Scott Spector has been a classroom science and technology teacher, founding elementary STEAM charter school principal, STEM science consultant at the California Department of Education, and former science coordinator at the Santa Barbara County Education Office. Scott understands how to meet kids where they are and how to engage them in the classroom. He is currently working with a team from CES and EDGE consulting to help create CTE-aligned esports curricula that will help students understand that esports is not just gaming, but there are plenty of lucrative careers around the multibillion-dollar esports gaming industry.
Patrick Leonard has nearly 40 years of experience in education. He spent the first 20 years as a high school English teacher and basketball coach and the last 19 years as an EdTech executive with roles from Director of Curriculum Development, VP Business Development, VP Sales and Marketing, SVP Partnerships, to his current role as Chief Operating Officer and Co-founder of MIDAS Education. His passion has always been about unlocking the potential in every child. Currently, Patrick and MIDAS Education are expanding their work around evidence-based learning via microcredentials statewide in Utah, Wyoming, and Nevada.
About the Moderator
Dionne Clabaugh, Ed.D. is a human development specialist who designs engaging curricula and professional development environments for deep learning and far transfer. For 40 years, she's taught across the lifespan in education, music, scouting, and parenting from ECE through college. After teaching in higher education for 28 years, Dr. Clabaugh consults and authors curricula for UPK, K-12, college, and faculty mentoring to meet learner needs for autonomy, competence, and relatedness. Her degrees in music therapy, organization development, Ed.D. in learning and instruction (University of San Francisco), and diploma in social innovation (University for Peace, Costa Rica) yield an interdisciplinary approach to human development through educational innovation.
Learn more about viewing the live presentation and the recording, earning your CE certificate, and using our new accessibility features.
Join the Career, Technical, and Adult Education community to network with educators, participate in online discussions, receive invitations to upcoming edWebinars, and view recordings of previous programs to earn CE certificates.
---
Increasingly, school districts that normally serve students K-12 are now being asked to serve children at the preschool level. CoherentED firmly believes that every school system's approach to the teaching and learning engagement of our youngest learners is critical. By attending the webinars with Dr. Clabaugh and Ms. Drezner, which is a learning space for UPK leaders and educators to develop and evaluate UPK plans that keep the learners and their families in the center of their thinking, they learn ways to approach the outcomes and make decisions that meet the diverse needs of young learners. We believe that implementing Universal Preschool well will lead to greater equity and opportunities to stop doing school TO kids and start doing school WITH kids!™
---
Related Events