Join live or receive a link to the recording and earn a CE certificate

From CDs to AI: Congressional Briefing on 20 Years of Speak Up Research
Thursday, October 26, 2023 @ 12:00 pm

-

2:00 pm

EDT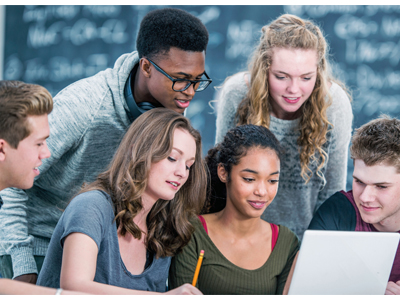 Presented by Dr. Julie Evans, CEO, Project Tomorrow, with a panel of K-12 students
Watch the RecordingListen to the PodcastRead the Article
Learn more about viewing the live presentation and the recording, earning your CE certificate, and using our new accessibility features.
Project Tomorrow celebrates its 20th year of the Speak Up Research Initiative with their annual Congressional Briefing.
The 2023 Speak Up Congressional Briefing, "From CDs to AI," provides a unique opportunity to share insights on 20 years of change in education technology with participation by a wide audience of K-12 education stakeholders. The research data comes to life with a panel of high school and middle school students from around the country who respond to the findings and provide their own recommendations for improving American education.
Each year, the Speak Up Research Initiative asks K-12 students, parents, and educators about the role of technology for learning in and out of school. The Congressional Briefing is an annual presentation of Speak Up results to national policymakers. This year's Congressional Briefing is hosted both virtually and in person by Project Tomorrow's Champion Sponsor, edWeb.
The Congressional Briefing is of interest to K-12 school and district leaders, education technology leaders, teachers, librarians, and policymakers.
About the Presenter
Dr. Julie A. Evans is the Chief Executive Officer of Project Tomorrow and the founder of the heralded Speak Up Research Project, which annually collects and reports on the authentic views of 400,000 K-12 students, parents, and educators on key education issues. Dr. Evans serves as the chief researcher on the Speak Up Project and leads national research efforts on the impact of emerging learning models and interventions in both K-12 and higher education. Her work includes helping education leaders embrace change and innovation in education, and to recognize that the voices and views of their stakeholders, most notably students, are valuable leadership assets.
Prior to joining Project Tomorrow in 1999, Dr. Evans enjoyed a successful career in management within the technology industry including with two education technology startups. As a national thought leader and influencer, she brings to discussions about the future of education a unique perspective because of her experiences working in both the for-profit and nonprofit sectors as well as within education. Dr. Evans is a graduate of Brown University and earned her doctorate in educational leadership from the University of California, San Diego and California State University San Marcos. She is a frequent facilitator, speaker, and writer on new learning models within education, most notably around digital learning. Among her many accolades and awards, Dr. Evans was named in April 2020 as the winner of EdTech Digest's National Leader Award. Dr. Evans is the author of the book Free Agent Learning: Leveraging Students' Self-Directed Learning to Transform K-12 Education.
Learn more about viewing the live presentation and the recording, earning your CE certificate, and using our new accessibility features.
Join the 21st Century Learning community to network with educators, participate in online discussions, receive invitations to upcoming edWebinars, and view recordings of previous programs to earn CE certificates.
---
Project Tomorrow is a national nonprofit organization with a mission to ensure that today's students are well-prepared to become tomorrow's leaders, innovators and engaged citizens of the world. We support that mission with programs and research that focus on innovation and new learning models in the K-12 classroom, including through the effective use of technology.
---
Related Events