Join live or receive a link to the recording and earn a CE certificate

Selecting Quality Instructional Materials for Learning
Thursday, February 9, 2017 @ 2:00 pm

-

3:00 pm

EST
Presented by Christine Fox, Deputy Executive Director for the State Educational Technology Directors Association (SETDA); Barbara Soots, Open Educational Resources Program Manager, Office of Superintendent of Public Instruction, Washington; and Alan Griffin, Curriculum Content Specialist, Utah State Office of Education
Hosted by SETDA
If you attended the live session, you'll be emailed a CE certificate within 24 hours of the webinar. If you view the recording and would like a CE certificate, join the Essential Elements for Digital Content community and go to the Webinar Archives folder to take the CE quiz.
During this presentation, Christine Fox from SETDA, Barbara Soots from the Office of Public Instruction in Washington, and Alan Griffin from the Utah State Office of Education announce the release of the Guide to Quality Instructional Materials, a free online toolkit to support the vetting and curation of quality instructional materials for all learners. There's a growing body of research finding that instructional materials can have as large an impact on student outcomes as teacher quality or reduced class size. Because of this, it is important to help provide guidance to state, district, and school level leaders in the selection of instructional materials that are aligned to standards. The toolkit includes sections on planning, budget, selection, implementation, and effectiveness with specific details of several state and district vetting processes. In addition, Washington's Office of Public Instruction shares how the state supports the vetting of instructional materials including OER. This recorded webinar will benefit K-12 administrators, curriculum leaders, and educators.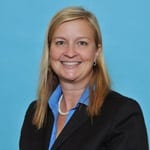 About the Presenters
Christine Fox is the deputy executive director for SETDA. As deputy executive director, she collaborates with the executive director in charting strategic direction, administration, planning and financial decisions involving SETDA. She also facilitates the members' professional learning opportunities including planning and implementing the content for SETDA's virtual and in-person events and newsletters. In addition, she manages many of SETDA's research and product development projects from conception to publication. She has worked as an educational consultant and curriculum developer for a national whole school reform model, ESOL coordinator and 3rd grade teacher.
Barbara Soots is the open educational resources program manager at the Office of Superintendent of Public Instruction in Washington. She implements state legislation directing creation of an openly licensed courseware library with alignment to state learning standards. She also manages an awareness campaign informing school districts about open resources and their importance in the changing educational landscape. In her previous position with the University of California, Davis, she directed an education program consisting of interactive software creation and teacher professional development. She has designed openly licensed game-based learning software registered in schools nationwide.
Alan Griffin has been an educator in Utah for the past 38 years. He is currently the curriculum content specialist at the Utah State Office of Education (USOE). He has taught in many areas of social studies, as well as in computer applications and programming. Mr. Griffin has served on the executive boards of the Utah Commission of Volunteers, the Utah Coalition for Civic, Character, and Service Learning, and the Utah 3Rs organization. He has served as the State Education Agency coordinator for Learn and Serve grants awarded in the state. He has presented at numerous state and national conferences on service learning, life skills, and evaluating instructional materials. He has also been heavily involved in technology, serving as the technology coordinator in the Weber District for 11 years, and presently provides technology support for the teaching and learning staff at USOE. He is currently President of the State Instructional Materials Review Association (SIMRA), a national organization that collaborates regarding curriculum evaluation processes. He and his wife Billie are the parents of 11 children and live in West Haven, Utah.
Join the Essential Elements for Digital Content community to network with educators, participate in online discussions, receive invitations to upcoming webinars, view past webinars, take a quiz to receive a CE certificate for a past webinar, and access free resources.
The State Educational Technology Directors Association (SETDA) is a 501(c)3 not-for-profit membership association launched by state education agency leaders in 2001 to serve, support and represent their emerging interests and needs with respect to the use of technology for teaching, learning, and school operations. Our current work is guided by a strategic plan, Leading, Inspiring and Empowering: The 2013-16 SETDA Strategic Plan, adopted by the SETDA Board of Directors in October 2012 after extensive consultation with the membership. The SETDA mission is to build and increase the capacity of state and national leaders to improve education through technology policy and practice.
Listen to the Podcast
We're happy to make podcasts available for selected panel discussions and interviews.
If you would like a CE certificate for this presentation, watch the edWebinar recording and take the CE quiz.