Join live or receive a link to the recording and earn a CE certificate

Text Complexity: Best Practices for Matching Students and Texts
Wednesday, May 10, 2017 @ 4:00 pm

-

5:00 pm

EDT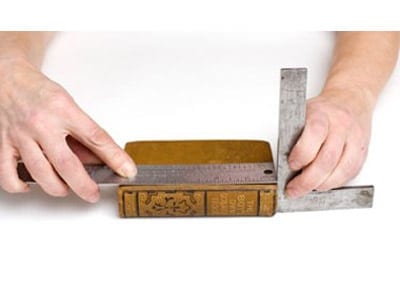 Presented by Nancy Frey, Ph.D., Professor of Educational Leadership at San Diego State University
Sponsored by Achieve3000
If you attended the live session, you'll be emailed a CE certificate within 24 hours of the edWebinar. If you view the recording and would like a CE certificate, join the Differentiating Instruction with Educational Technology community and go to the edWebinar Archives folder to take the CE quiz.
For decades, educators have known that quality instruction requires a careful matching of materials and students. However, selecting appropriate reading material for students can be difficult. What makes a text "hard?" What's the best way to measure students' reading abilities? How do we ensure our students are gaining the skills needed to read increasingly complex texts?
Dr. Nancy Frey, Professor of Educational Leadership at San Diego State University, presents a research-driven webinar focused on the quantitative and qualitative factors of text complexity as well as the ways in which readers can be matched with texts and tasks. In this interactive session, Dr. Frey examines how close reading of complex texts can build students' reading comprehension strategies and allow them to develop the skills necessary to read like a detective.
In this session, learn how to:
Become familiar with quantitative and qualitative tools for analyzing texts
Consider reader and task demands and how they influence teaching
Utilize these qualitative measures to plan instruction
Explore close-reading strategies that can help students read more complex texts
The ability to read complex texts is an essential element of college and career readiness. Matching students and texts, and then scaffolding students towards more complex texts, can help build the skills needed for success after graduation. All PreK-12+ educators, librarians, and administrators interested in ensuring all students can achieve today's rigorous college and career readiness expectations are invited to watch this recorded session.
About the Presenter
Nancy Frey, Ph.D., is a Professor of Educational Leadership at San Diego State University where she teaches a variety of courses in school improvement and literacy leadership. She is a recipient of the Christa McAuliffe award for excellence in teacher education from the American Association of State Colleges and Universities. Nancy has co-authored several books on literacy, and was a co-recipient (with Doug Fisher) of NCTE's 2004 Kate and Paul Farmer award for outstanding writing for their article, "Using Graphic Novels, Anime, And The Internet In An Urban High School," published in The English Journal. In 2008, she received the Early Career Achievement Award from the Literacy Research Association. Her favorite place to be is Health Sciences High and Middle College, where she learns from teachers and students every day. Learn more about Nancy online and follow her on Twitter @NancyFrey.
Join the Differentiating Instruction with Educational Technology community to network with educators, participate in online discussions, receive invitations to upcoming webinars, view past webinars, take a quiz to receive a CE certificate for a past webinar, and access free resources.
Achieve3000 reaches all students, PreK-12+, at their individual reading levels to accelerate their learning, improve high-stakes test performance, and prepare them for college and career success.