Join live or receive a link to the recording and earn a CE certificate

Teaching and Learning Through the Lens of Your Students
Monday, October 23, 2023 @ 3:00 pm

-

4:00 pm

EDT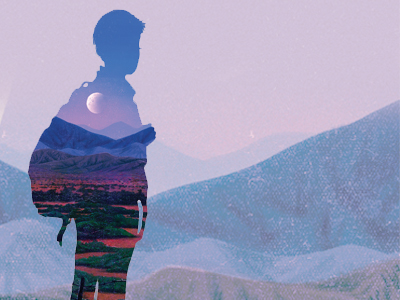 Presented by Javier Zamora, Author; Dr. Simran Jeet Singh, Executive Director, Aspen Institute's Program on Religion & Society, and Author; and Dr. Tatiana Rivadeneyra, Program Director of Teacher Education and Assistant Professor, Alliant International University
Co-Sponsored by Penguin Random House Education and Alliant International University
Watch the RecordingListen to the Podcast
Learn more about viewing the live presentation and the recording, earning your CE certificate, and using our new accessibility features. 
Penguin Random House Education and Alliant International University have partnered to bring authors and educational leaders together for a two-part edWebinar series that provides expertise, guidance, and resources to educators seeking to amplify their impacts.
The second edWebinar in the two-part series features Javier Zamora, author of Solito, and Dr. Simran Jeet Singh, author of The Light We Give (Penguin Adult) and Fauja Singh Keeps Going (Penguin Young Readers), in conversation with Dr. Tatiana Rivadeneyra, Program Director of Teacher Education at Alliant International University. The authors discuss their learning journeys and how today's diverse classrooms provide learning opportunities for all students and educators.
The discussion is centered on how educators can create space that supports diversity, encourages students to harness their strengths, and leads to active engagement in learning. Viewers learn what instruction and learning opportunities allow these new perspectives to occur through the lens of students.
This recorded edWebinar is of interest to K-12 teachers and school and district leaders, pre-service teachers, and professors in higher education.
View part 1: The Power of Mindfulness in Education: Let Your Light Shine
About the Presenters
Javier Zamora was born in El Salvador in 1990. His father fled the country when he was one, and his mother when he was about to turn five. Both parents' migrations were caused by the U.S.-funded Salvadoran Civil War. When he was nine, Javier migrated through Guatemala, Mexico, and the Sonoran Desert. His debut poetry collection, Unaccompanied, explores the impact of the war and immigration on his family. Javier has been a Stegner Fellow at Stanford and a Radcliffe Fellow at Harvard and holds fellowships from the National Endowment for the Arts and the Poetry Foundation.
Simran Jeet Singh, Ph.D., is a renowned educator and author. He is the Executive Director of the Religion & Society Program at the Aspen Institute and the author of the national bestseller The Light We Give: How Sikh Wisdom Can Transform Your Life. He is an Atlantic Fellow for Racial Equity with Columbia University and the Nelson Mandela Foundation, and a Soros Equality Fellow with the Open Society Foundations. He regularly contributes to major outlets including TIME, The Washington Post, and Harvard Business Review. In 2020, TIME Magazine recognized Simran as one of sixteen people fighting for a more equal America. Earlier this year, he was the opening keynote speaker at SXSW in Austin, TX. Simran lives in New York City with his family.
Dr. Tatiana Rivadeneyra is Program Director of Teacher Education and Assistant Professor at Alliant International University with 24+ years of comprehensive experience in mathematics, educational technology, and research. From assessment to national accreditation, she has worked to offer contributions to the field through a range of studies, curriculum and assessment development, departmental and organizational leadership, and other overseeing roles in advancing excellence in education.
Learn more about viewing the live presentation and the recording, earning your CE certificate, and using our new accessibility features.
Join the Creating a Positive School Climate community to network with educators, participate in online discussions, receive invitations to upcoming edWebinars, and view recordings of previous programs to earn CE certificates.
---
At Penguin Random House Education we believe that all children can learn to read. Access to books is the key to learning to read, to read proficiently, and with joy. It is our mission to foster a universal passion for reading by partnering with the greatest authors to create stories and communicate ideas that inform, entertain, and inspire students everywhere.
Alliant International University prepares students for professional careers of service and leadership, and promotes the discovery and application of knowledge to improve the lives of people in diverse cultures and communities around the world.
---
Related Events