Join live or receive a link to the recording and earn a CE certificate

Navigating the Shift: Accessible Education Materials for All Students
Thursday, March 9, 2017 @ 3:00 pm

-

4:00 pm

EST
Presented by Christine Fox, Deputy Executive Director, SETDA; Joy Smiley Zabala, Co-Director, National Center on Accessible Educational Materials for Learning at CAST; Marsye Kaplan, Chief, Specialized Instruction Section, Programmatic Support and Technical Assistance, Maryland State Department of Education, Division of Special Education/Early Intervention Services; Val Emrich, Director of Instructional Technology, Instructional Technology and School Library Media, Maryland State Department of Education
Hosted by SETDA
If you attended the live session, you'll be emailed a CE certificate within 24 hours of the webinar. If you view the recording and would like a CE certificate, join the Essential Elements for Digital Content community and go to the Webinar Archives folder to take the CE quiz.
SETDA and CAST are collaborating to increase the awareness of the availability and use of accessible digital educational materials that benefit all learners. In this webinar, Christine Fox and Joy Zabala identify best practices to leverage expertise to acquire accessible materials for teaching and learning. They also provide information on how to navigate digital educational materials policies supporting K-12 students. Explore the newly updated Digital Instructional Materials online portal and the information it provides on accessible instructional materials. In addition, leaders from Maryland's State Department of Education share examples of how the accessible educational materials and educational technology teams have collaborated to ensure accessible learning opportunities for all students. This recorded webinar will be of interest to K-12 teachers, administrators, and librarians.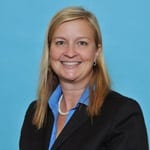 About the Presenters
Christine Fox is the deputy executive director for SETDA. As deputy executive director, she collaborates with the executive director in charting strategic direction, administration, planning and financial decisions involving SETDA. She also facilitates the members' professional learning opportunities including planning and implementing the content for SETDA's virtual and in-person events and newsletters. In addition, she manages many of SETDA's research and product development projects from conception to publication. She has worked as an educational consultant and curriculum developer for a national whole school reform model, ESOL coordinator and 3rd grade teacher.

Dr. Joy Smiley Zabala, Ed.D., is the director of technical assistance at CAST where she directs the technical assistance efforts of the National Center on Accessible Instructional Materials and serves as the evaluator of the NIMAS Development Center. From 2007 to 2009, she was the project manager of the AIM Consortium, a collaborative effort between CAST and 15 states committed to working together to provide specialized instructional materials in a timely manner to students who require them. The AIM Center and the AIM Consortium, along with the NIMAS Development Center are funded by a grant from the Office of Special Education Programs of the U. S. Department of Education.
Dr. Zabala has spent over 25 years conducting professional development and training for students, families, education agencies, organizations, companies, and others across the U.S.A. and abroad to expand the use of assistive technology (AT) as a means to increase the communication, participation and productivity of people with disabilities. She is a frequent presenter on AT decision-making, implementation, and evaluation of effectiveness. She presents often on how Universal Design for Learning (http://udlcenter.cast.org) and AT work together as complementary supports for student achievement and has also published on the topic. She is the developer of the SETT Framework, a collaborative decision-making tool (http://www.joyzabala.com/), a founding member of the QIAT Community and facilitator of the QIAT List, and a past-president of the Technology and Media Division (TAM) of the Council for Exceptional Children. She holds the Assistive Technology Practitioner credential issued by the Rehabilitation Engineering and Assistive Technology Society of North America (RESNA).
Marsye Kaplan is a speech-language pathologist with over 40 years of experience working with children with disabilities. She is currently the specialized instruction section chief at the Maryland State Department of Education's Division of Special Education/Early Intervention Services. The recipient of the Maryland Outstanding Technology Leader in Education Award in 2012, Marsye invested more than 22 years building the assistive technology program in a large Maryland school system. She was one of the founding members of the Maryland Assistive Technology Network. She participates in and presents on many educationally-based initiatives both locally and nationally. In addition, Marsye is an adjunct instructor at Johns Hopkins and Towson Universities, and a guest lecturer at Stevenson University.
Val Emrich is the director of instructional technology for the Maryland State Department of Education. Prior to this role, she served nine years as a county instructional technology manager, two years as a county instructional technology specialist, and 12 years as a school educator. One of her goals is to encourage educators to leverage the power of accessible digital resources in blended, student-centered environments to positively impact teaching and learning. Val has provided professional development at the local, state, national and international levels. She leads the State's #GoOpen initiative.
Join the Essential Elements for Digital Content community to network with educators, participate in online discussions, receive invitations to upcoming webinars, view past webinars, take a quiz to receive a CE certificate for a past webinar, and access free resources.
WATCH THE WEBINAR RECORDING


The State Educational Technology Directors Association (SETDA) is a 501(c)3 not-for-profit membership association launched by state education agency leaders in 2001 to serve, support and represent their emerging interests and needs with respect to the use of technology for teaching, learning, and school operations. Our current work is guided by a strategic plan, Leading, Inspiring and Empowering: The 2013-16 SETDA Strategic Plan, adopted by the SETDA Board of Directors in October 2012 after extensive consultation with the membership. The SETDA mission is to build and increase the capacity of state and national leaders to improve education through technology policy and practice.
Listen to the Podcast
We're happy to make podcasts available for selected panel discussions and interviews.
If you would like a CE certificate for this presentation, watch the edWebinar recording and take the CE quiz.