Join live or receive a link to the recording and earn a CE certificate

6 Essential Steps to Fun and Effective Phonological Awareness Instruction
Thursday, June 3, 2021 @ 2:00 pm

-

3:00 pm

EDT
Presented by Cheryl Lundy Swift, M.Ed., National Presenter, Learning Without Tears; and Tracy Sloper, National Presenter, Territory Manager, Learning Without Tears
Sponsored by Learning Without Tears
Closed captioning will be added to the recording within 2 weeks of the live presentation.
Get a CE Certificate for this edWebinar Learn more
Phonological awareness is a critical foundational literacy skill. In fact, multiple research studies indicate that phonological awareness skills are a strong predictor of a child's success in learning to read. During this fun and engaging edWebinar, attendees will learn a variety of engaging instructional strategies to teach six essential phonological awareness skills along the phonological awareness continuum.
At the end of this learning experience, attendees will be able to:
Distinguish the difference between phonological awareness and phonemic awareness
Integrate fun phonological awareness lessons and activities to help emerging readers recognize, discriminate, blend, segment, and manipulate sounds
Explicitly teach, model, and reinforce how to isolate, delete, and substitute phonemes
This edWebinar will be of interest to individuals working with children from preK to first grade.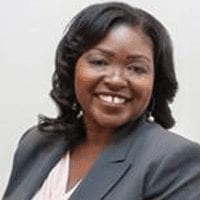 About the Presenters
Cheryl Lundy Swift received a Master of Education in administration and supervision from Virginia Commonwealth University and has been a dedicated educator for over 20 years. Cheryl is the founder and CEO of EduPower, an education consulting firm that empowers school and business leaders, teachers, parents, and students to reach their fullest potential through professional development, coaching, and curricula. Cheryl is an award-winning educational leader, curriculum developer, motivational speaker, and trainer. She served as the lead curriculum developer for Learning Without Tears' Get Set for School's Language and Literacy curriculum, which received an AEP Distinguished Achievement Award. In 2017, Cheryl was awarded the Investor Bank's Educator of the Year Award. Cheryl is currently pursuing her doctorate in educational leadership from Kean University in Union, NJ.
Tracy Sloper received her Preschool Director's Credential after quickly realizing her passion for children, families, and developmentally appropriate educational experiences. She has more than 28 years of experience in the early education and supplemental tutoring industries and has dedicated her career to helping educate and inspire children. She currently consults and trains for early education programs in a highly competitive educational market. She also has helped lead numerous families with helping their children reach their educational goals through personalized tutoring. Tracy is committed to helping parents, children, educators, and professionals discover the Handwriting Without Tears program.
Join the Building Blocks for PreK–5 community to network with educators, participate in online discussions, receive invitations to upcoming edWebinars, and view recordings of previous programs to earn CE certificates.
---
Learning Without Tears' mission in today's changing learning landscape is to ensure that the path to student success remains simple and fun. We provide child-friendly, hands-on, innovative instruction for early learning, handwriting, keyboarding, and writing strategies, and our programs reach more than 31 million students in Pre-K through fifth grade.
---
Related Events