Join live or receive a link to the recording and earn a CE certificate

The Science of Effective School Community Engagement
Friday, February 11, 2022 @ 12:00 pm

-

1:00 pm

EST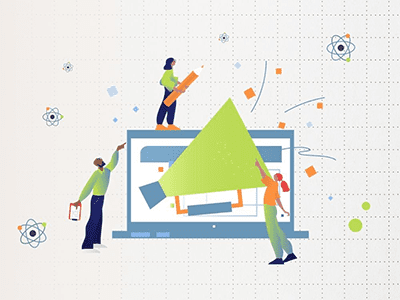 Presented by Ann Majchrzak, Ph.D., USC Associates Chair in Business Administration and Professor of Data Sciences and Operations, University of Southern California, Marshall School of Business; and Dr. Michael T. Conner, Learning 2025 National Commissioner, Former Superintendent Middletown Public Schools (CT)
Moderated by Evan St. Lifer, CEO, InnovateK12
Sponsored by InnovateK12
Watch the Recording Listen to the Podcast
Closed captioning will be added to the recording within 2 weeks of the live presentation. Get a CE Certificate for this edWebinar Learn more.
School districts nationwide have both the challenge and the opportunity to decide on how they want to constructively reengage with their community stakeholders, while moving away from the vitriol and divisiveness—for the sake of their students and their districts—to conjure and co-design a better future for both.
Established research shows that crowd-based innovation, also known as crowdsourcing, can play a key role in helping organizations and communities—including school districts—support and cultivate creative, constructive, and results-driven engagement with their stakeholders.
In this recorded edWebinar, viewers learn how the science of effective community engagement and inclusion can lead to the cultivation of more synthesized, agile, resilient school communities through the elevation and purposeful synthesis of stakeholder voice. Critical byproducts of the process include trust, transparency, and empowerment. Research-supported best practices in crowd-based innovation have led to uncommonly creative solutions and innovation, documented outcomes that occur when stakeholders—some of which have been disenfranchised and unengaged previously—are provided the opportunity to participate meaningfully and be heard in a structured way with parameters.
Crowd-based innovation is being used in schools and communities across the country, via a variety of compelling use cases, including strategic planning, mental and emotional health, student initiatives, COVID-19 recovery and planning, and deployment of ESSER funding.
This recorded edWebinar is of interest to PreK-12 school and district leaders.
About the Presenters
Ann Majchrzak, Ph.D. is the USC Associates' Chaired Professor of Business Administration for Marshall School of Business. She teaches and does research on digital innovation. She is a fellow of the Association for Information Systems. Dr. Majchrzak has held concurrent appointments at Esade Business School, Ramon Llull University (Barcelona, Spain), Vrije Universiteit Amsterdam, Luiss School of Business and Management (Rome, Italy) and Simon Fraser University (Vancouver Canada) in the areas of innovation and organization. She has a 2020 book, Unleashing the Crowd: Collaborative Solutions to Wicked Business and Societal Problems, a Marshall webinar for COVID-19 and small businesses, and a Tommy Talk on the subject.
Michael T. Conner, Ed.D. is the superintendent for Middletown Public Schools in Middletown, CT. Previously, Dr. Conner served as Chief Academic Officer (Norwalk, CT), Assistant Superintendent of Teaching and Learning (Willimantic, CT), and Principal of Augusta Lewis Troup School (New Haven, CT). He also serves as an adjunct professor in the NEAG School of Education at the University of Connecticut.
Dr. Conner obtained his Bachelor of Arts in elementary education/humanities from Lasell University. He also received his Master of Science degree from the University of Bridgeport, Sixth-Year Diploma from Southern Connecticut State University, and Doctorate in Education from Cambridge College. Dr. Conner completed the Executive Leadership Program at the University of Connecticut, the Harvard Superintendents Institute, and the prestigious AASA/Howard University National Urban Superintendents Academy in Washington, D.C. Dr. Conner obtained his Graduate Diploma in business analytics from Harvard University and an Advanced Certificate in management, innovation, and technology from MIT (Massachusetts Institute of Technology).
Dr. Conner was selected by the National School Superintendents Association (AASA) to serve on the National American Rescue Plan Committee and Learning 2025: National Commission on Student-Centered, Equity-Focused Education as a commissioner. His recommendations as a commissioner on the Learning 2025 National Commission are embedded in the landmark report entitled An American Imperative: A New Vision of Public Schools.
About the Moderator
Evan St. Lifer is the CEO of InnovateK12, an engagement, ideation, and inclusion platform and services company that partners with schools, organizations, and solution providers to cultivate deeper, broader, and more meaningful engagement with their respective stakeholders—including parents/families, students, teachers, and community partners. The company leverages a research-proven, science-based approach to effective engagement and inclusion, partnering with districts to help them leverage the collective wisdom of their community, catalyze the most promising ideas, tackle challenging issues, or to solve commonly held problems of practice. In addition to yielding innovative solutions, critical byproducts of InnovateK12's services include community stakeholder trust, transparency, and empowerment.
During his 15-year tenure at Scholastic, Evan held leadership positions in a variety of capacities, developing businesses and products serving a range of markets including Early Childhood, PreK-12, After School, Family Engagement, Summer Learning, and Libraries. Evan is also a founding board member of the Florida Technology Council—which focuses on the needs and priorities of the state's technology sector and advises the state legislature on information technology policy. Before his career at Scholastic, Evan was a journalist for nearly two decades, including an investigative reporting stint at The New York Times and culminating in a five-year term as Editor-in-Chief of School Library Journal.
Closed captioning will be added to the recording within 2 weeks of the live presentation.
Join the Leadership and Innovation community to network with educators, participate in online discussions, receive invitations to upcoming edWebinars, and view recordings of previous programs to earn CE certificates.
---
InnovateK12 is a crowd-based innovation platform with services devoted to helping school districts and community-based entities successfully engage with their stakeholders/constituents in constructive, collaborative, and creative ways, supported by data analytics. We rely on our research-based best practices, derived from our published work around the "Science of Effective Community Engagement."
---
Related Events