Join live or receive a link to the recording and earn a CE certificate

Fractions as Numbers: Unifying Representations and Interpretations
Tuesday, September 19, 2017 @ 4:00 pm

-

5:00 pm

EDT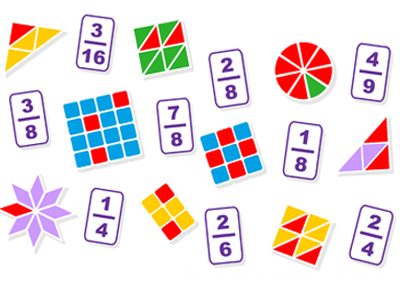 Presented by Drew Corley, PhD, Senior Learning Scientist for Amplify Education; with Lauren Whitley, Curriculum Developer for Amplify Education
Sponsored by Amplify Fractions
If you attended the live session, you'll be emailed a CE certificate within 24 hours of the webinar. If you view the recording and would like a CE certificate, join the Adaptive Math Learning community and go to the edWebinar Archives folder to take the CE quiz.
Multiple interpretations of fractions are introduced explicitly and implicitly throughout grades 3 to 6: part-whole, measurement, ratio, quotient, and operator. Accompanying those are several representations and models: discrete sets, area, length, and number line. Perhaps underlying all of those is the notion that fractions are simply numbers.
In this edWebinar, Amplify Education's Drew Corley, PhD, and Lauren Whitley explore questions about student learning and teaching practices for fractions, including:
Is there only one representation suitable for each interpretation?
Are some representations necessarily better for certain interpretations?
Does the order in which they are introduced matter?
How could prior knowledge both support and interfere with new concepts?
What does all this mean for operations and procedural fluency?
Dr. Corley and Lauren present rich tasks that highlight the core mathematical concepts behind various interpretations of fractions and models to support them—transitioning from equipartitioning to area and length models to the number line, and then to division and operator. They also explore misconceptions, alternative strategies, and moments for connecting ideas via student-led discourse. Ways in which individual student understanding can be leveraged across interpretations and representations to adapt and personalize instruction also are addressed.
This session is designed for educators, administrators, technology specialists, and math coaches working with students in grades 3-5, but educators working through middle school will benefit from the strategies that will be shared during this edWebinar.
Special Invitation: All edWebinar participants are invited to try Amplify Fractions for free through the end of the year. Amplify Fractions is a digital math program where adaptive learning meets interactive storytelling to help students master and gain a deep understanding of fractions. Your free trial also allows you to set up your students to access the program. Sign up for your free trial now! Access runs through December 31, 2017. (This offer is available to anyone who pre-registers, attends live, or watches the recording.)
About the Presenters
Dr. Drew Corley is a senior learning scientist at Amplify Education, where he and his team are actively developing Amplify Fractions, an adaptive, story-driven approach to mathematical instruction. Dr. Corley is an NBPTS certified teacher in mathematics (EA) with seven years of classroom experience at the high school and collegiate level. During and after graduate studies, Dr. Corley has focused heavily on the topics of assessment and upper elementary- and middle-grades students' learning and understanding of mathematics, particularly in the rational number domain. He received his BS in mathematics and MT in secondary mathematics education from the University of South Carolina, and went on to earn his doctorate in mathematics education from North Carolina State University.
Lauren Whitley is a curriculum developer at Amplify Education. Lauren is a NBPTS certified teacher in mathematics (AYA) with over seven years in high schools across North Carolina. She continued her studies at East Carolina University in Greenville, North Carolina and obtained her BS in secondary mathematics education. Her teaching experiences include integrating digital instruction into high school math classes, writing curriculum content for grades 6 to 12, and leading professional development focused on the implementation of statistical concepts in high school mathematics. Lauren continues to focus on the integration of digital content to meet the diverse needs of students while furthering her research in elementary concepts.
Join the Adaptive Math Learning community to network with educators, participate in online discussions, receive invitations to upcoming edWebinars, view past edWebinars, take a quiz to receive a CE certificate for a past edWebinar, and access free resources.
Amplify Fractions is a digital learning program, laser-focused on fractions. It's where adaptive learning meets great storytelling, giving students personalized instruction, feedback and practice—all in an animated story-driven environment. Students don't just learn fractions, they learn to make sense of fractions.
Related Events