Join live or receive a link to the recording and earn a CE certificate

5 Ways to Keep Pre-K Social Today
Thursday, November 5, 2020 @ 3:30 pm

-

4:30 pm

EST
Presented by Keith R. Kline, OTR/L; and Cheryl Lundy Swift, M.Ed.
Moderated by Zoë Maurer, Senior Marketing Coordinator, Learning Without Tears
Sponsored by Learning Without Tears
Closed captioning will be added to the recording within 2 weeks of the live presentation.
Get a CE Certificate for this edWebinar Learn more
We believe that when you invest in the development of young learners, the possibilities are endless!
Together we explore five ways to keep Pre-K social even in today's unique environment. Learn how social-emotional learning can be a focus of both teachers and families as they help children build their readiness skills, developing the confidence they need to transition into kindergarten. The strategies in this edWebinar are designed to suit a wide range of children, meet them where they are, and adapt to their changing needs as they grow. These tactics acknowledge what all great educators know and what research supports: learning needs to be joyful, child friendly, and active.
Through purposeful play and active engagement, explore how to integrate social emotional learning throughout a child's day in school and at home during all their learning activities. Using engaging music and unique, hands-on learning opportunities, children will build skills developmentally and learn routines, securing a strong foundation for their academic futures.
Watch our national presenters, Keith Kline, OTR/L and Cheryl Lundy Swift, M.Ed., who share these strategies and more with you. Throughout this edWebinar, we provide you with tips for making school-to-home connections and empowering adult co-teachers along the path to pre-K student success.
This recorded edWebinar will be of interest to pre-K teachers, librarians, and school and district leaders.
About the Presenters
Keith R. Kline received his Bachelor of Science degree in Occupational Therapy from Quinnipiac College in Hamden, CT. He has been practicing pediatric OT in a school setting since September 1999. He currently works in the Coventry Public Schools in Coventry, RI where he works with all students, especially those with exceptionalities, from the pre-K to middle-school level. He has over 15 years of experience working with the Learning Without Tears® family of products: Get Set For School, Handwriting Without Tears, and Keyboarding Without Tears. He has provided numerous presentations using these programs and is a National Workshop Presenter for the Learning Without Tears company. He offers private tutoring sessions for those families that wish to help their students improve their handwriting and keyboarding skills.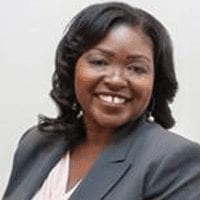 Cheryl Lundy Swift received a Master of Education in Administration and Supervision from Virginia Commonwealth University and has been a dedicated educator for over 20 years. Cheryl is the founder and CEO of EduPower, an education consulting firm that empowers school and business leaders, teachers, parents, and students to reach their fullest potential through professional development, coaching, and curricula. Cheryl is an award-winning educational leader, curriculum developer, motivational speaker, and trainer. She served as the Lead Curriculum Developer for Learning Without Tears' Get Set for School's Language and Literacy curriculum, which received an AEP Distinguished Achievement Award. In 2017, Cheryl was awarded the Investor Bank's Educator of the Year Award. Cheryl is currently pursuing her doctorate in Educational Leadership from Kean University in Union, NJ.
About the Host
Zoë Maurer is the senior marketing coordinator at Learning Without Tears. She earned a bachelor's degree in communication sciences with a minor in business marketing from the University of Connecticut. Prior to joining Learning Without Tears in 2017, Zoë was a senior account manager at a digital marketing agency specializing in the education market.
Closed captioning will be added to the recording within 2 weeks of the live presentation.
Join the Crayons, Pencils, and Keyboards: Inspiring Learning in Your Elementary School Classroom community to network with educators, participate in online discussions, receive invitations to upcoming edWebinars, and view recordings of previous programs to earn CE certificates.
---
Learning Without Tears™ provides educators and families with kindergarten readiness, handwriting, and keyboarding materials, products, and training.
---
Details
Date:

Thursday, November 5, 2020

Time:

3:30 pm - 4:30 pm

EST

Event Tags: