Join live or receive a link to the recording and earn a CE certificate

Be S.E.L.F.I.S.H: How to Reduce Teacher Stress and Improve Well-Being
Tuesday, April 26, 2022 @ 4:00 pm

-

5:00 pm

EDT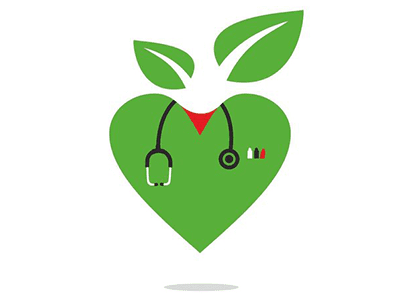 Presented by Columbus Batiste, M.D., Healthy Heart Nation; and Aleasha Stevens, M.Ed., PMP, Project Manager, 7 Mindsets
Sponsored by 7 Mindsets
Learn more about viewing the live presentation and the recording, earning your CE certificate, and using our new accessibility features.
The single greatest influence in a classroom is the teacher, who has an innate, selfless desire to inspire and motivate students. These efforts to support students can often come at the expense of a teacher's own well-being. But not anymore. It's time to be SELFISH!
In this edWebinar, Interventional Cardiologist Dr. Columbus Batiste, the "Healthy Heart Doc," writes a prescription to be S.E.L.F.I.S.H. At the conclusion of this edWebinar, viewers are able to:
Recognize the effects of stress on the body
Understand the relationship between stress and learning/relationships/chronic disease
Identify the seven transformative principles of the acronym S.E.L.F.I.S.H.
From efforts to help students who are bullied, depressed, and/or anxious to the pressures of standardized tests, mounting demands on their time, overcrowded classrooms, and more, teacher stress is real. View this session to get SELFISH so you can take better care of yourself and your students—doctor's orders!
This recorded edWebinar is of interest to teachers, school counselors, librarians, school and district leaders, and education technology leaders of all grade levels.
About the Presenters
Dr. Columbus D. Batiste is a board-certified Interventional Cardiologist and Assistant Clinical Professor at the University of California Riverside School of Medicine and currently serves as the Regional Medical Director of the Southern California Permanente Medical Group Home-Based Cardiac Rehab program. Previously, Dr. Batiste was the Chief of Cardiology at Kaiser Permanente Riverside and Moreno Valley Medical Centers.
Also known as the "Healthy Heart Doc," Dr. Batiste spearheaded the Integrative Cardiovascular Disease Program at Kaiser Permanente and was an integral member of the team that developed the Southern California Kaiser Permanente Home-Based Cardiac Rehab program in conjunction with Samsung Technologies.
Passionate about narrowing the health disparities gap, Dr. Batiste delivers lectures around the world educating on the power of nutrition, exercise, and stress reduction thereby empowering everyone with tools and techniques to take control of their health.
Aleasha Stevens, M.Ed., PMP is a project manager for 7 Mindsets. Driven by a passion to advocate for the education needs of all learners, Aleasha draws from a combined 25 years of experience as a leader in both the classroom and the boardroom. She uses her experience to shepherd complex initiatives through to completion and develop scalable programs that can be easily replicated in diverse educational settings through her superior communication skills and proven ability to build collaborative teams across and beyond organizational boundaries.
Learn more about viewing the live presentation and the recording, earning your CE certificate, and using our new accessibility features.
Join the Teacher HELP! community to network with educators, participate in online discussions, receive invitations to upcoming edLeader Panels, and view recordings of previous programs to earn CE certificates.
---
Since 2009, 7 Mindsets has been providing an award-winning, easy-to-implement, proven, and transformational SEL curriculum and professional development program to pre-K-12 schools and districts. The research-based program helps educators create and sustain positive school cultures rooted in healthy relationships.
---
Related Events