Join live or receive a link to the recording and earn a CE certificate

5 Essential Strategies to Effectively Teach Letters and Sounds
Thursday, May 6, 2021 @ 2:00 pm

-

3:00 pm

EDT
Presented by Cheryl Lundy Swift, M.Ed., National Presenter, Learning Without Tears; and Tracy Sloper, National Presenter, Territory Manager, Learning Without Tears
Sponsored by Learning Without Tears
Closed captioning will be added to the recording within 2 weeks of the live presentation.
Get a CE Certificate for this edWebinar Learn more
The purpose of this recorded edWebinar is to help educators and families more effectively support their emerging readers by helping them understand WHAT alphabet knowledge and phonological awareness are and WHY they are both so critically important. We share practical strategies that help their students learn letter names and their sounds seamlessly and purposefully throughout the day. Our goal is to ensure that students understand how letters make words and words make sentences and that sentences convey meaning.
This recorded edWebinar will be of interest to individuals working with children from preK to first grade.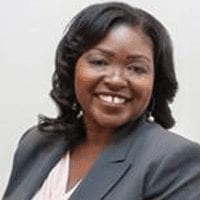 About the Presenters
Cheryl Lundy Swift received a Master of Education in administration and supervision from Virginia Commonwealth University and has been a dedicated educator for over 20 years. Cheryl is the founder and CEO of EduPower, an education consulting firm that empowers school and business leaders, teachers, parents, and students to reach their fullest potential through professional development, coaching, and curricula. Cheryl is an award-winning educational leader, curriculum developer, motivational speaker, and trainer. She served as the lead curriculum developer for Learning Without Tears' Get Set for School's Language and Literacy curriculum, which received an AEP Distinguished Achievement Award. In 2017, Cheryl was awarded the Investor Bank's Educator of the Year Award. Cheryl is currently pursuing her doctorate in educational leadership from Kean University in Union, NJ.
Tracy Sloper began her career as a preschool teacher and received her Preschool Director's Credential after quickly realizing her passion for children, families, and developmentally appropriate educational experiences. She has more than 28 years of experience in the early education and supplemental tutoring industries. As a trainer with the Texas Trainer Registry, Tracy shared her experience and passion with other early childhood educators. Tracy's first exposure to the profound impact that Handwriting Without Tears can have upon a child and family came through her work in the tutoring industry. Tracy was also a national presenter for Learning Without Tears. In her current role as a territory manager in Texas, Tracy is committed to helping educators and families find the best resources for their students.
Closed captioning will be added to the recording within 2 weeks of the live presentation.
Join the Building Blocks for PreK–5 community to network with educators, participate in online discussions, receive invitations to upcoming edWebinars, and view recordings of previous programs to earn CE certificates.
---
Learning Without Tears' mission in today's changing learning landscape is to ensure that the path to student success remains simple and fun. We provide child-friendly, hands-on, innovative instruction for early learning, handwriting, keyboarding, and writing strategies, and our programs reach more than 31 million students in Pre-K through fifth grade.
---
Related Events