Join live or receive a link to the recording and earn a CE certificate

CANCELED- Exploring Mind Mapping in EDU: An Essential Tool for Lesson Planning, Project-Based Learning, and Writing
Tuesday, October 17, 2023 @ 5:00 pm

-

6:00 pm

EDT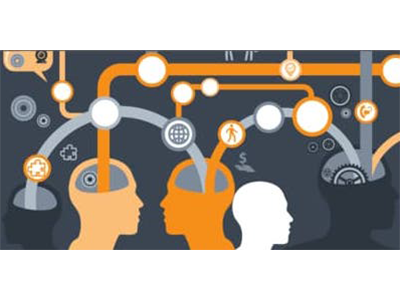 Presented by Donnie Piercey, 2021 Kentucky Teacher of the Year
Moderated by Joyce Whitby, SVP North America, Ideamapper, Inc.
Sponsored by ideamapper
This edWebinar has been canceled. We apologize for any inconvenience this may cause.
Learn more about viewing the live presentation and the recording, earning your CE certificate, and using our new accessibility features.
Looking to make brainstorming a more fun and interactive part of the writing process for your students? Want to make unit and project planning more efficient? Join this edWebinar to learn about mind mapping—a powerful tool that's perfect for both teachers and students.
Led by Donnie Piercey, the 2021 Kentucky Teacher of the Year, this session will explore how mind maps can make tasks more connected and accessible. Discover real ways to use this tool to link ideas to educational standards, enhance your students' writing skills, and simplify planning your lessons. Whether you're just starting with mind mapping or looking for new teaching strategies, this session is packed with practical tips to make your teaching more effective and enjoyable!
This edWebinar will be of interest to K-12 teachers, librarians, school and district leaders, education technology leaders, and special education teachers. There will be time for questions at the end of the presentation.
About the Presenter
Donnie Piercey, the 2021 Kentucky Teacher of the Year, is a tech-savvy educator in Lexington, Kentucky, with over a decade of teaching experience. He's renowned for his ability to harness technology to foster student engagement and inquiry. Donnie's global impact includes hosting the Teachers Passing Notes podcast by GZMShows, representing Kentucky on the National Geographic Teacher Advisory Council, and leading the Google Earth Education Experts Network in North America. His expertise as one of Kentucky's first Google Certified Innovators and Google Certified Trainers has made him a technology trailblazer in education. Donnie's work in AI and education has earned him national recognition, including appearances on Good Morning America and features in the Associated Press and PBS. His book, 50 Strategies for Integrating AI into the Classroom, published by Teacher Created Materials, empowers educators to enhance teaching with artificial intelligence. Despite invitations to speak globally, Donnie remains committed to Kentucky, providing valuable professional development to school districts across the state, ensuring technology enriches local education.
About the Moderator
Joyce Whitby is a lifelong EdTechKnowLedgist who started off as a special education educator in NYC, and then taught graduate-level EdTech courses at Long Island University. Since then, Joyce has been in the business of educational technology and has held key leadership roles in sales leadership, professional development, and marketing with organizations like Apple Computer, Scientific Learning, and SchoolMessenger. She has been a longtime member and past co-chair of the SIIA EDU Board, and still coordinates their Innovation Showcase which is now part of the CODiEs. She also has extensive experience working with startup EdTech ventures. In 2017, Joyce and her husband (aka @tomwhitby, co-founder of #edchat) launched their consulting business coaching emerging and growing EdTech companies on their go-to-market plans. Joyce works with Ideamapper as their exclusive Sales Agent in North America.
Learn more about viewing the live presentation and the recording, earning your CE certificate, and using our new accessibility features.
Join the ELA Today community to network with educators, participate in online discussions, receive invitations to upcoming edWebinars, and view recordings of previous programs to earn CE certificates.
---
ideamapper is a "mind mapping" application which is used extensively in both education and business to brainstorm, organize thoughts, and write well-structured documents. It takes any project or paper from conception to completion. Visit ideamapper.com to learn more about ideamapper, explore the features and benefits of ideamapper, and to stay up to date on our latest news, free webinars, and success stories.
---
Related Events