Join live or receive a link to the recording and earn a CE certificate

Former Newtown Superintendent: K-12 Safety Best Practices
Wednesday, January 10, 2018 @ 4:00 pm

-

5:00 pm

EST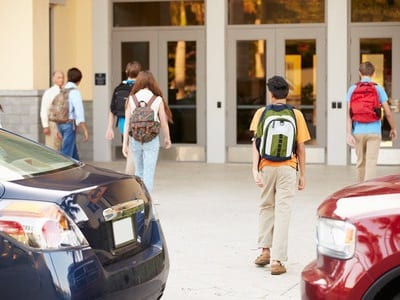 Presented by Dr. Joseph Erardi, recently retired Newtown Superintendent of Schools, Newtown, CT
Sponsored by CrisisGo
If you view the recording and would like a CE certificate, join the School Safety community and go to the CE Quizzes link in the Community Toolbox.
School communities across the country have worked diligently to enhance school safety. The role and responsibility of community and school leaders is never complete regarding safety, as the process is always ongoing for enhanced optimal outcomes.
In this edWebinar, Dr. Joseph Erardi, recently retired Newtown Superintendent of Schools in Newtown, CT, shares lessons learned from the mass shooting at Newtown's Sandy Hook Elementary School in December 2012. Dr. Erardi discusses best proactive practices, the importance of high-level partnerships pertaining to safety, and the critical need to have safety information updated and understood by all within the district.
Learn about:
A no-cost digital management plan of all safety information
Proactive initiatives to maximize school safety
Response protocols within a crisis
Optimal reunification protocols
Managing the district post-emergency
K-12 district and building administrators as well as all school leaders involved in school safety are invited to watch this edWebinar.
About the Presenter
Dr. Joseph Erardi was the superintendent of schools for Newtown, CT from 2014 to 2017. During his tenure, he was recognized as CT's 2017 Superintendent of the Year, the CT PTA 2016 Superintendent of the Year, and Central CT State University 2017 Administrator of the Year, and chosen as an American Association School Administrator executive officer representing superintendents across the country. Moreover, he recaptured trust, dignity, and pride for a district that experienced the worst tragedy in U.S. public school history. Earlier in his career, he served as superintendent for three other Connecticut districts and administrator for three different schools. He began his career as an educator for the Manchester Public Schools in Connecticut. He has received numerous awards for his educational leadership. Dr. Erardi earned a Doctorate in Educational Leadership from the University of Hartford, a Master's in Administration, Supervision, and Curriculum from Central Connecticut State University, and a B.S. in Health and Physical Education from Central Connecticut State College.
Join the School Safety community to network with educators, participate in online discussions, receive invitations to upcoming edWebinars, view past edWebinars, take a quiz to receive a CE certificate for a past edWebinar, and access free resources.

CrisisGo is a Safety Application provider for schools, public venues, and the workplace.