Join live or receive a link to the recording and earn a CE certificate

Achieve the Safest Learning Environments Possible with Advanced Planning
Monday, November 16, 2015 @ 3:00 pm

-

4:00 pm

EST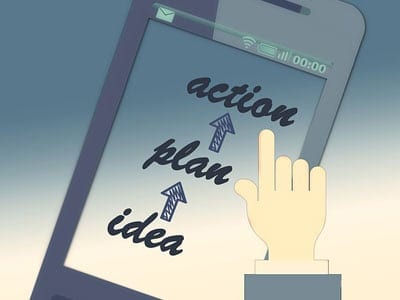 Presented by Michael Yorio, Dr. Frank Lee, Michael Simler, and Chief Todd Evans
Sponsored by SSI Guardian, LLC a subsidiary of School Specialty, Inc.
Despite the growing trend of school violence and crisis, many schools remain unprepared as a result of poor or absent planning and training. In 2015, a one-size-fits-all approach is no longer the answer. Only advanced training and planning that follow security best practices prepare schools for their most pressing safety needs such an active shooter, bus driver awareness, bullying, cyber threats, weather-related crises, gang issues, and a host of other real-life threats. A check-the-box mentality does not and will not save lives. In this webinar recording, safe school experts from SSI Guardian, a subsidiary of School Specialty Inc., presented on these school safety topics:
Proper planning
Situational awareness
Top factors associated with school shootings
School spending vs. threats
The criticality of a comprehensive approach
This webinar recording is a must for anyone working in education. Administrators, teachers and staff will benefit from a better understanding of school safety best practices and will be able to self assess their own school's needs.
Join the School Safety community to participate in online discussions with peers, for invitations to upcoming webinars, to view past webinar recordings, to take a quiz and receive a CE certificate for a past webinar, and for access to more resources.
Michael A. Yorio serves as President of SSI Guardian. For over 25 years, Michael has led high-performing teams comprised of individuals from the special operations, federal law enforcement and intelligence communities He is considered an expert in evidenced-based school security initiatives.
Dr. Frank Lee serves as the Senior Consultant to SSI Guardian. He led the national research team that resulted in the development of the Guardian project. Dr. Lee is in charge of the Guardian Instructor Academy. He served as President and CEO of the Mason Research Institute until his retirement in 2010.
Michael Simler is the Vice President of Sales for SSI Guardian. Michael has 30+ years of experience in both public law enforcement and private sector security and investigative services. He has been recognized locally, nationally, and internationally for his commitment to excellence in the execution of his duties as a homicide investigator.
Todd Evans serves as Chief with The El Paso County Sheriff'€™s Office. He is a law enforcement veteran with 20+ years of experience in leadership roles, including Chief of Police for the Fountain Police Department from 2010 to 2015. Chief Todd began training schools following the Columbine incident in 1999, and since has trained at hundreds of schools, churches, and businesses both in a law enforcement and a private sector role.
For more than 56 years, School Specialty has served the educational community as a leading solutions provider. Through its newest subsidiary, SSI Guardian, that service continues in the most important area: school safety. Setting the new industry standard, SSI Guardian advanced training curriculum is evidenced-based and PhD-authored to meet academic standards and is currently part of an emergency management course taught at Methodist University. This advanced program is customized to meet your school's specific needs and is delivered in a live interactive setting by some of America's premier protective security experts whom have protected US Presidents, high ranking dignitaries and Hollywood mega stars. Through its comprehensive approach, SSI Guardian offers tier one consulting, advanced training and product and technology solutions. Our children and our teachers deserve nothing less than the best to achieve the safest school environment possible.
Details
Date:

Monday, November 16, 2015

Time:

3:00 pm - 4:00 pm

EST

Event Tags: